Faith Bible College International holds applicant status with the Association for Biblical Higher Education Commission on Accreditation, 5850 T. G. Lee Blvd., Ste. 130, Orlando, FL 32822, 407.207.0808. Applicant status is a pre-membership status granted to those institutions that meet the ABHE Conditions of Eligibility and that possess such qualities as may provide a basis for achieving candidate status within five years.
Check out our upcoming live webinars!
Check out our upcoming live webinars!
Campus Days is the perfect opportunity to see how Faith Bible College International can help prepare you to make a world of difference.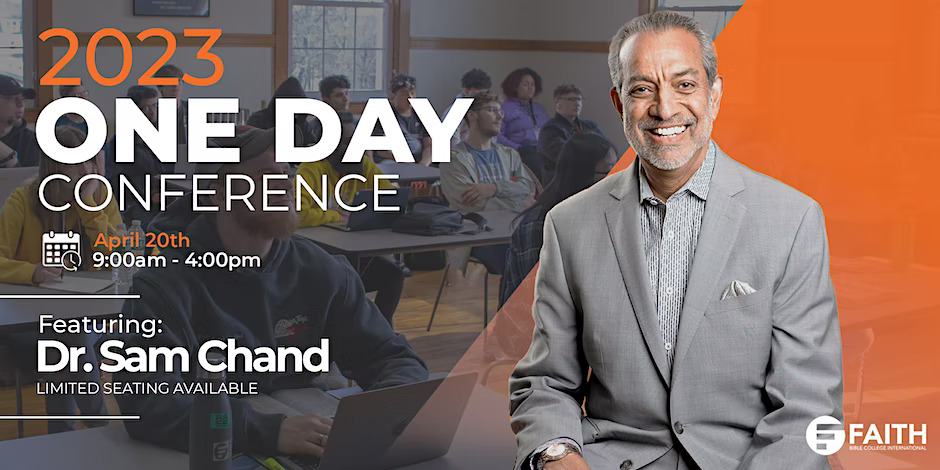 This one-day leadership conference hosted by FBCI with special guest speaker, Sam Chand, will change the way you lead.

"In my time at FBCI, through the classes and chapels, my faith has grown and my confidence has grown. FBCI challenges you to stretch your faith, to believe for what the world says is impossible, and that it is the anointing that makes the difference."
– Christian Valladolid
Class of 2020

"When you invest in Faith BCI, you're investing in each student who comes through here. Every ministry that they will have is connected to your support. You're helping them achieve what God wants them to do. You're not just pouring into a school, you're pouring into the Kingdom of God."
– Danitra Mosley
Class of 2021

"It's not like other schools where you're together but strangers. Here it's like one big family. There's a real sense of belonging."
– Malachai Walker
Class of 2020

"[At FBCI] I'm being poured into so that when I get back out there, I can just pour into other people."
– Dunkins Pierre
Class of 2020

"At Faith Bible College International, I learned that ministry is not about impressing people but impacting lives. Faith BCI actually gives you the opportunity to put your passion into action!"
– Ashley (Randall) Michael
Class of 2017
FAITH BIBLE COLLEGE INTERNATIONAL   
29 Main Road  |  Charleston, Maine 04422  |  (207) 285-3373

Formerly known as Faith School of Theology