CELEBRATE WITH FAITH
It all began 60 years ago.  Faith School of Theology was birthed in prayer by the direction of the Holy Spirit through our founder Dr. Russell K. Pier.  Faith began as, and has continued to operate as, a faith school, where students, staff, and faculty learn to trust God for provision to meet their needs.  Through the prayers of faith, Biblical authority, operation of spiritual gifts, and divine healing; a Spirit-filled, empowered life is encouraged to be lived out at Faith Bible College International.
Alumni & Friends, will you join us May 1 & 2 for our Alumni Homecoming and 60th Celebration?
We are excited to announce that Pastor Jim Cymbala will be our Homecoming Service guest speaker on May 1, 2020 at 7 pm.
The weekend will be full of the 3 "fs" of Faith – Food, Fellowship, and Fun and we want you to be a part of it.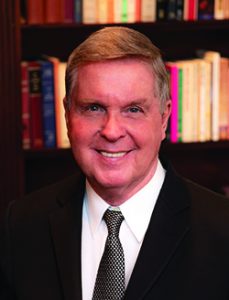 EVENT SCHEDULE
FRIDAY – May 1, 2020
Welcome Home BBQ on the grounds of FBCI. Campus Tours & Fellowship from  3:00 – 5:30 pm
Homecoming Service @ Charleston Church at 7:00 pm
Cake, Refreshments & Fellowship Following Homecoming Service
SATURDAY – May 2, 2020
Alumni Breakfast and word from Rev. Pearl Wells 7:30 – 9:00 am
Graduation at 10:00 am
REGISTER
RSVP for this unforgettable event! Click here.