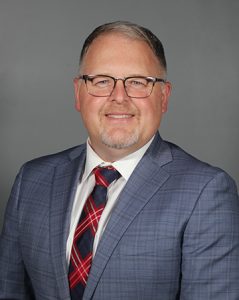 While academics are important, the classrooms are not the only learning place.  Through a combination of formal instruction, chapel services, practical experience, personal interaction, and discipleship, Faith BCI aims to develop the inner man.
At Faith BCI, the Bible is the chief textbook and Jesus is the sovereign Lord.  Special emphasis is placed upon the student's relationship with God and the sanctifying process which occurs in the believer's heart.  The name of Jesus Christ is magnified.  The Holy Spirit is invited to interrupt the daily routine at any time.
Throughout history, men and women of God have impacted and changed culture, often starting with a dream or vision.  God is still working that way in our generation. Apostles, prophets, evangelists, pastors, teachers, missionaries, church planters, Christian educators, youth ministers, and worship leaders have received their dreams of ministry here for almost 60 years. When a student enrolls at Faith BCI they will be joining one of North America's premier Pentecostal Bible colleges.
MISSION STATEMENT 
The mission of Faith Bible College International is to prepare professional, Pentecostal servant-leaders who make a world of difference in fulfilling the Great Commission of the Lord Jesus Christ. (Matthew 28:19, 20)
FBCI is a single focus institution of higher learning, instructing men and women in theological studies while preparing them to be pastors, evangelists, missionaries, educators, worship leaders, and more. In adhering to our mission, we champion our students to discover, develop, and fulfill their purpose in the Christian ministry. Through inspired classes, anointed chapels, individual mentoring, and hands-on ministry experiences, the students will mature in their giftings. Furthermore, we endeavor to offer students a path to the blessing of ministry without the burden of debt.
CORE VALUES
To encourage a life committed to prayer, holiness, worship, service, faith, character, integrity, missions, and leadership. 
To provide an environment that enhances sensitivity to the Holy Spirit's work, individually and corporately.
To train and equip each believer with the knowledge of the Word of God through extensive study and experience for preparation in ministry and Christian living.